Emerging markets focused private equity firm Abraaj Group said on Monday it had acquired a minority stake in Fibabanka to get a foothold in the Turkish banking sector.
Abraaj's move to buy a 9.95 percent stake in Fibabanka comes days after British private equity firm Bridgepoint bought Turkish dried fruit and nuts producer Peyman in a deal sources said was worth some $110 million.
Fibabanka will use the investment by Abraaj, which has about $9 billion in assets under management, to expand its franchise and support its growth, Abraaj said in a statement.
Details of the Fibabanka deal were not disclosed, although Abraaj said that following the investment it will have deployed around $900 million of capital in Turkey since 2007.
"The Turkish banking sector loan book has increased tenfold in the last decade, yet Turkey remains an under-leveraged market with a household debt to GDP ratio that is approximately a third of the Eurozone average," said Selcuk Yorgancoglu, Partner and Regional Head of Turkey and Central Asia at The Abraaj Group.
"The country's young and rising middle class continues to fuel demand for loan products and Fibabanka is well-positioned to expand in the market."
Established by leading Turkish businessman Husnu Ozyegin in 1987, the Fiba Group is also involved in real estate, retailing, hotel management and energy.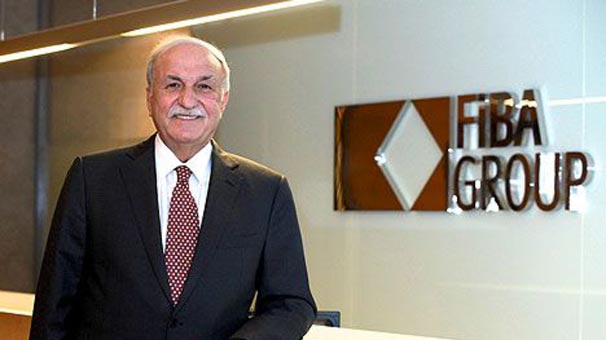 Fibabanka was acquired by Fiba Group in 2010. It currently has 70 branches across 18 cities in Turkey, total assets of $4.3 billion and a loan book of $3.2 billion at the end of first quarter of 2016, the statement said. The bank's focus was on commercial, corporate and SME customer segments, it said.
EBRD and IFC both have 9.95 percent stakes in Fibabanka.
Turkish M&A activity has also been subdued, with only 41 transactions in the first four months of this year in the country, according to data from Ernst & Young, the lowest level since 2009, during the global financial crisis. (Reporting by Ebru Tuncay and David French in Dubai; Writing by Seda Sezer; Editing by Daren Butler and Alexander Smith)
Source: http://www.reuters.com/article/turkey-fibabanka-abraaj-idUSL8N18Y0ML